Q&A with Jacob Murad
Which Role are you playing in Marquee's All Shook Up?
Dennis
Tell us about who your character is – without giving away too much of the story. 
I play the awkward romantic comedy relief – think the "best friend" in Not Another Teen Movie
How is this character like you? Different?
We all have awkward moments especially when we have a crush on someone or even look up to someone with respect – we may say things we would never say, make awkward jokes, stumble over ourselves.. – Dennis is just a larger characterization of that part of my personality. He's different from me because at this point in my life, I'm more secure and confident than I was when I was younger so even when the awkward moments come, I'm able to laugh at myself (and cry later) What do you love about this character?
That I can be as goofy as I want to be and it will still work within this character. I don't have to try and be cool (like Chad), I can just be over the top and if I look awkward dancing, that's OK because Dennis is awkward anyways.
What's the biggest challenge about taking on this role?
Almost every line he has and every time he is on stage, there is either a joke or a line that should evoke either a laugh or an emotional response from the audience, so the biggest challenge is getting that consistency on every line for every show.
Besides yourself, what celebrity would you like to see tackle this character?
…Anthony Hopkins?
Without giving anything away, what's your favorite line of dialogue?
Chad to Jim "That's hot"
Besides yourself, which actor in this production is going to blow people away?
JC Paquet
If you could play any other character in this show, who would it be?
Chad of course.
What do you do in real life?
I am a lawyer acting as general counsel for Mill Street & Co. Inc. a private investment firm that owns and operates a variety of companies in Canada (www.millstreetco.com )
When did you first perform?
2005 for my high school production of A Servant of Two Masters was the first time I had to audition and perform – although at overnight camp when I was really young, our camp had mandatory productions the kids had to be in so I was in ensemble in productions of Guys and Dolls, Hairspray, and the Music Man.
Besides this one, what's your favorite stage show?
Les Miserables
What's your perfect Sunday afternoon look like?
Playing basketball with friends, lounging on a beach with my wife, and then dinner with my family
When you have a five-minute break during rehearsal, what do you spend that time doing?
Eating
Who's the funniest person in the cast in real life?
Kailee Murad
What do you do when you're not doing theatre?
Reading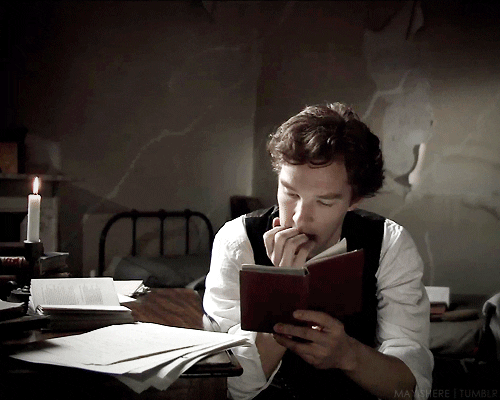 If you had a magic wand, what show would you do next?
Evil Dead the Musical
What's the last thing you do before you step out on stage / the curtain goes up? …
bathroom 🙂
All Shook Up is playing at the Newmarket Theatre Nov. 16-26. If you love a good fun show…and Elvis songs, then this show is for you! Join us by getting tickets at http://www.newtix.ca or call the box office at 905-953-5122